500 of Queensland's best landscaping and construction professionals gathered at the Brisbane Hilton on November 9th 2019 to celebrate the year's incredible achievements in outdoor design. The gala and awards showcased a range of impressive residential and commercial projects from across the state, culminating in the announcement of the QLD Landscape Construction of the Year for both the residential and commercial segments of the industry.
Landscape Queensland CEO, Mark Sorby, said this year's awards again showcased the high skill levels and professionalism in the landscape industry. He went on to say that changing consumer demands have seen landscapers undertaking an exciting and diverse range of projects which were reflected in some of this year's awards entries submitted from throughout the state. 
Read on for the full list of winners from the night.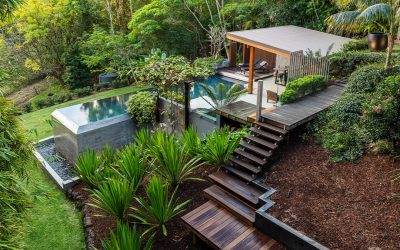 Residential Landscape Construction of the Year 2019
read more