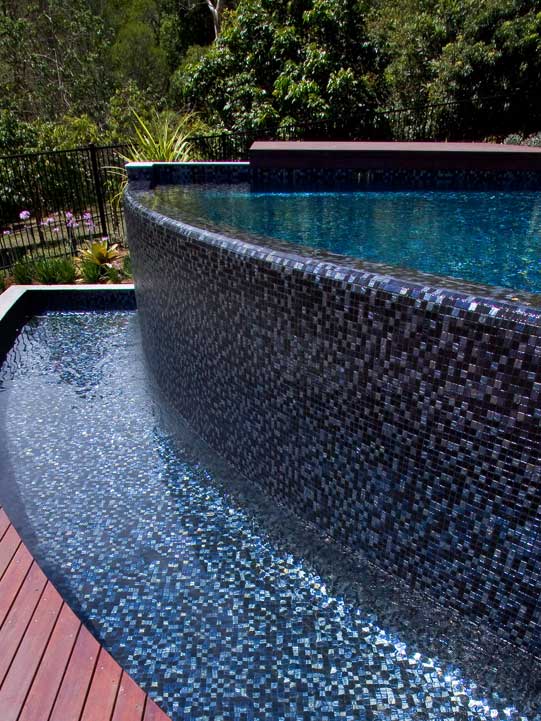 There aren't many places as relaxing as a quietly bubbling spa, but the experience can let you down if the effects of age or neglect have not been properly mitigated. Lucy Mackey speaks with Brandon Appleton of Genesis Pools to get the low-down on when to renovate your concrete spa, and when to replace it.
TO RENO OR NOT TO RENO
In many cases, a renovation is a great solution for your tired-looking spa, but in others a full replacement is more cost-effective. Identifying which is which is the key to a successful project.

Typically, there are three key reasons to renovate: updating old equipment, refreshing the look, and performing minor maintenance. This last is particularly important, because with timely maintenance, your concrete spa can easily last decades, but if cracks and bulges in the concrete are ignored, they can quickly blossom into issues that are much harder to fix. So, if your spa shows small cracks, discoloured grout and tiles, or the equipment isn't performing as it should, a renovation might be the answer.

However, there are some scenarios where it's simply better in the long run to replace your spa altogether.

Remember, renovating is about getting the best outcome for your spa. "We only renovate if it's cost efficient," Appleton says, because though a renovation might save you dollars in the short-term, it's not cost-effective to renovate a spa that really does need replacing. When renovating, the existing size and shape of the spa can be a limiting factor; while it's possible to alter the shape, this does quickly ramp up the cost as it requires serious structural work. If a complete re-design is required, Appleton recommends replacing your spa. Lastly, if there are signs of severe structural damage, such as large cracks, replacing the whole spa might be the best option.
KEEPING UP APPEARANCES
If your spa is structurally sound but needs a cosmetic makeover, there is a lot you can do with a renovation. Common cosmetic issues include delaminated, stained or faded tiles, and missing or discoloured grout.

By renewing these features, you can give your spa a whole new look with relative ease. If you're looking to quickly update the appearance of your spa, new tiles for the interior and coping are the way to go, Appleton says. Small format ceramic or glass tiles are very popular at the moment, and the range of colours on the market is incredible.
As for the coping, consider a drop-edge as this will cover any mess left by removing the old tiles. Timber-look porcelain tiles are also gaining traction for pool and spa settings, and can give you a beautiful organic look without the hassle of maintaining timber around a wet environment. Installing a new cover is a good way to keep your spa looking sharp when not in use. As they're exposed to both UV from the sun and chemicals from the water, pool covers can discolour over time and detract from the look, so it's worth taking a close look at yours.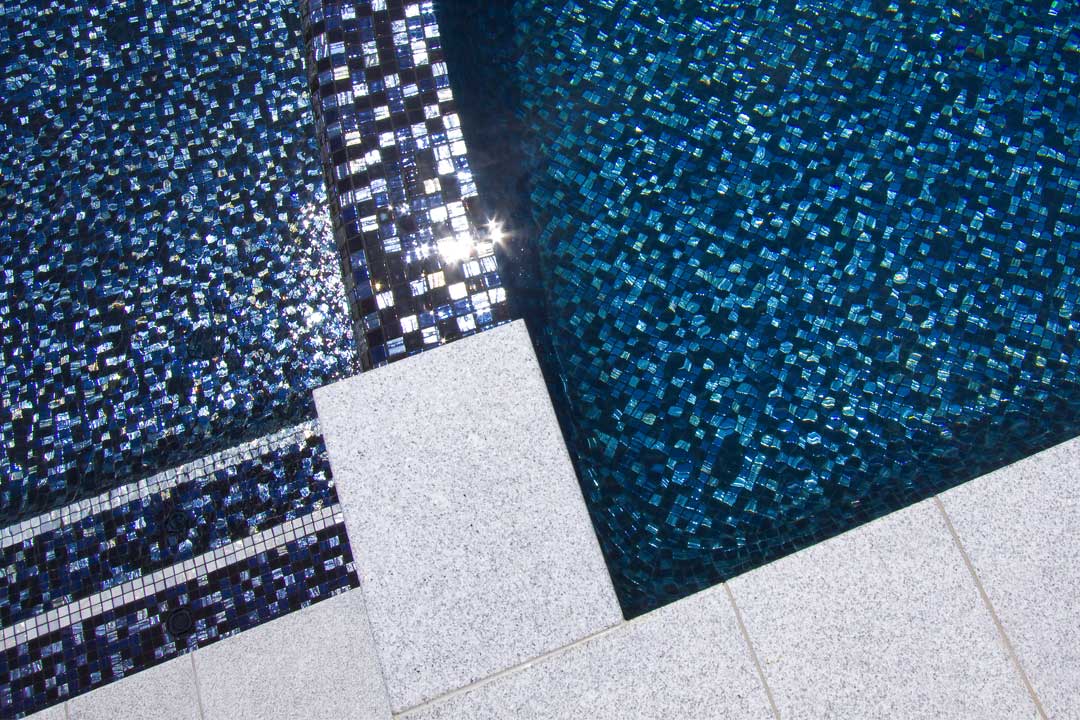 When renovating, it's a good idea to look at your spa's equipment. New gadgets and gizmos will likely have entered the market since your spa was built. Some key pieces of equipment that typically need attention are the filter and pump. Appleton recommends checking out the filter, heating and hydraulics, as these components tends to have a lifetime of five to ten years. A poorly performing spa won't just provide a mediocre experience, but its running costs will be higher, too.
When it comes to bringing the latest technology into your spa, Appleton suggests looking into integration systems and in-floor cleaning, both of which will mean more time enjoying your spa, and less time fiddling around with its systems. Modern automation systems, such as the AstralPool's Viron Connect 10, allow you to remotely monitor and adjust all essential spa systems; you can even set the spa to warm up so it's ready when you return from work.
Submerged lighting has come a long way in the last decade; switching old halogen lights for LED lights is a quick way to modernise your spa. With the option of multicoloured lights, you can easily upgrade the look, too. Most LED lights can be retrofitted without too much trouble. If you're concerned about your spa's environmental impact, updating its running system is a good way to cut down on energy, water and chemical use. When coupled with AI technology, variable-speed pumps can reduce speed to the minimum system requirement at any given time.
Modern sanitation systems can achieve the same results in far less runtime than older models, and the same goes for heaters. You can even take the opportunity to replace
or augment older heating systems with solar panels!
"IF YOUR SPA IS STRUCTURALLY SOUND BUT NEEDS A COSMETIC MAKEOVER, THERE IS A LOT YOU CAN DO WITH A RENOVATION."
IT'S YOUR CALL
A well-executed renovation can easily extend your spa's life another decade, so it's worth putting some thought into. Consider how you use your spa, and how it could serve you better: for example, have you found the interior gets slippery, or the maintenance is excessive? Or perhaps the coping is looking worn and no longer suits the exterior cladding of your home? If your spa shell is still sturdy, but you'd like to enhance the look or performance of the spa, then a renovation is ideal. On the other hand, if you'd like to change the shape, or there are major structural issues present, it's better in the long run to replace your spa entirely. Appleton's last word of advice is to engage the services of a reputable builder rather than doing it yourself. And if you're in doubt about whether renovating is the best option, don't hesitate to seek a second opinion.
Images courtesy of Genesis Pools