Revitalising your outdoor pool and spa area is an exciting project, but it can also feel overwhelming. Here, winners of the 2018 Swimming Pool and Spa Association (SPASA) Queensland Awards of Excellence share insight into the industry's most popular design and product trends.
MARKETING COORDINATOR FOR HAYWARD POOL PRODUCTS (AUSTRALIA) PTY LTD, ROB EMMETT, TALKS….
PLUNGE POOLS AND SPAS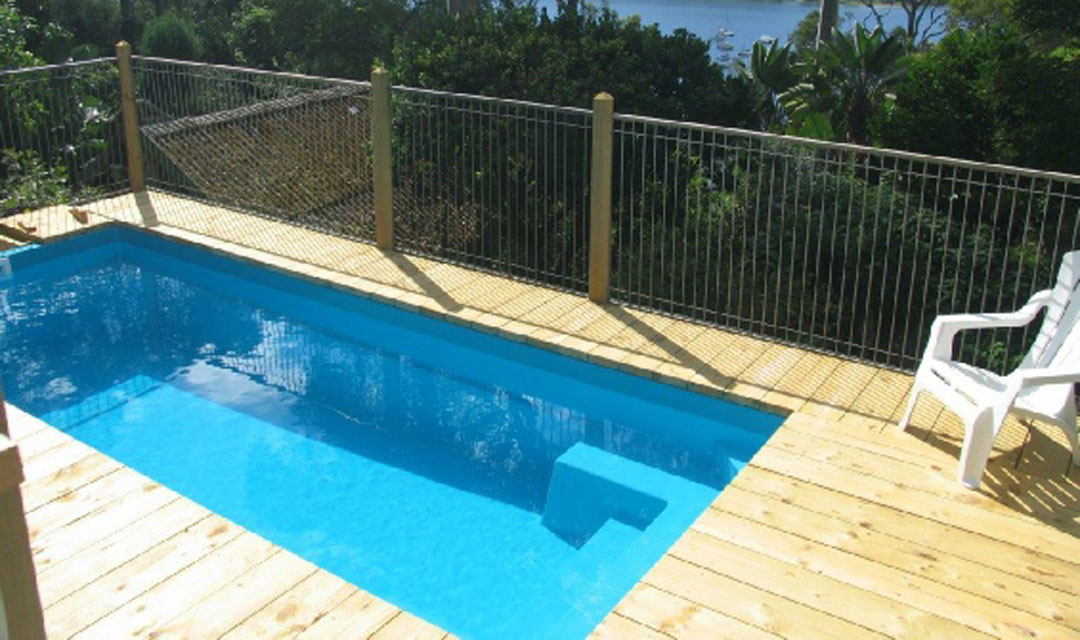 THE LOW-DOWN:
As the average plot size in Australia continues to shrink, the demand for smaller pools, plunge pools and spas is on the rise. Pool builders are becoming increasingly creative when it comes to incorporating pools into tight spaces. Our Totally Hayward Builders are not only adapting to this change, but embracing it, creating incredible living areas that are practical and yet beautiful to look at.
STRENGTHS:
These types of pools and spas can give your living space that extra 'wow' factor. They create great entertaining spaces for family and friends, and can really take your property to the next level. They're also very customisable and can incorporate all the features usually found in larger pools, including water features, lighting and heating. You can really maximise your available space by including a plunge pool or spa within your outdoor area.
WEAKNESSES:
When incorporating a pool into a tight plot, safety regulations can sometimes make it difficult to create a visually attractive and useable living area. It's important that you weigh up whether your small space is suitable for a pool. The best thing to do is jump online and view the picture galleries of some local pool builders to see which have experience with building small pools and give them a call. They'll be able to look at the space you have available and give you some options.
THE VERDICT:
If you have a tight plot, you may have thought you'd never be able to fit a pool in and have a useable outdoor living area. It's now definitely a possibility to have a pool in a very small space, which will enhance your backyard so you can enjoy it throughout the year.
Pro Tip : Do your research and take a look at some of the incredible projects that are online.
THE LOW-DOWN:
Automated technology is everywhere now and in everything we do. In an age where we can use our phone to control our lights, air-conditioning unit and even the lawn mower, why should operating your pool be any different?
Automation is now widely available for residential pools, which gives you the ability to control everything from the heating to the lights and water features from your phone. You can heat your pool before you've even left the office, allowing you to enjoy a relaxing dip as soon as you get home.
STRENGTHS:
Smart technology allows you to control your pool from your smartphone. You can regulate water features and even program light shows. Whether you're romancing, partying, chilling out, or wanting to impress your mates, smart technology really enhances any occasion. Automated technology also allows you to make better use of your pool. You no longer have to think about everything
required to get your pool up and running before you want to use it; you simply jump on an app and operate it from there. The Hayward OmniLogic makes pool maintenance a breeze. The system keeps your pool's chemical levels perfectly balanced and controls the cleaning and filtration process, which really takes the hassle out of pool care, allowing you to spend more time in your pool rather than working on it.
WEAKNESSES:
If you have an existing pool, incorporating smart technology can mean a complete overhaul of your equipment pad, and can be quite expensive. However, smart technology is generally much more energy efficient, so by upgrading to a new system you could be saving more money in the long run.
THE VERDICT:
A smart system will make your pool far more useable while taking the stress out of pool ownership, ensuring it remains a fun and pleasant experience.
Pro Tip : If you're having a new pool built, I would definitely recommend that you take a look at an equipment system that incorporates automation.
QUEENSLAND STATE MANAGER OF SUPREME HEATING, JASON DIDSMAN, TALKS…
INVERTER HEAT PUMPS
THE LOW-DOWN:
One trend sweeping the pool and spa industry in recent years is the increased popularity of inverter heat pumps. This is largely due to limited roof space since solar panels have become more popular.
STRENGTHS:
An inverter heat pump offers greater electrical efficiency than a standard on/off heat pump, as inverter technology allows the pool owner to vary or modulate the speed of the compressor, much like a variable-speed pump.
Maximising energy efficiency while reducing utility costs, inverter heat pumps provide outstanding electrical savings and minimise annual energy consumption. Incurring a lower
annual cost than gas heaters, electric heat pumps are ideal for those wanting to extend their swimming season.
WEAKNESSES:
While inverter heat-pump technology has progressed, this technology is still reliant on the consumption of fossil fuels. The ease of installation can lead to inverter heat pumps being chosen out of convenience, even in instances where renewable energy is a viable option.
THE VERDICT:
Inverter heat pumps are a fantastic solution for when solar pool heating is unavailable due to limited or unsuitable roof space. They are also great for those wanting to extend use of their pool beyond the typical swimming season.
Pro Tip : When choosing a pool-heating solution, it is in the best interest of the pool owner and the industry to consider renewable energy in the form of traditional or rigid solar panels, or hybrid solar photovoltaic (PV) thermal technology.
THE LOW-DOWN:
Thanks to improved aesthetics and usability, pool covers are steadily gaining popularity among pool owners.
STRENGTHS:
Pool and spa covers are without a doubt one of the great inventions in pool technology. Once the swimming pool is heated, the best way to
ensure the heat stays there all year round is with a cover.
A pool or spa cover performs a multitude of tasks, such as increasing heat retention and eliminating evaporation by up to 97 per cent. They also reduce operating costs in terms of maintenance and pool chemical consumption, while keeping out debris commonly found in pools, including dirt, leaves and insects.
WEAKNESSES:
Many homeowners have previously thought the inclusion of a cover to diminish the overall aesthetics of their pool. They've also felt that taking the cover on and off can detract from the spontaneity of diving in any time they want. However, advances in the design and development of roller systems have led to covers that are easy to use, compact enough to be built into bench seats or in-ground enclosures, and even motorised.
THE VERDICT:
The use of a cover ensures the ongoing sustainability of any pool or spa. In addition to dramatically reducing water evaporation and chemical consumption, a pool cover can also increase heat retention by up to 75 per cent, and help save pool owners on ongoing heating costs.
Pro Tip : Regardless of your chosen pool-heating solution, the inclusion and use of a pool cover is always recommended.